Ballroom Dance Lessons
Potomac
Arthur Murray Chevy Chase
Learn to dance
Never miss out on another dancing opportunity again! Whether you just want to survive on the dance floor or stand out in the crowd, learning to dance has never been easier.
Believe it or not, most students start as total beginners. By using our proven method, our team of certified instructors will help get you on the dance floor in no time. You'll even be dancing on your very first lesson!
Walk In, Dance Out ®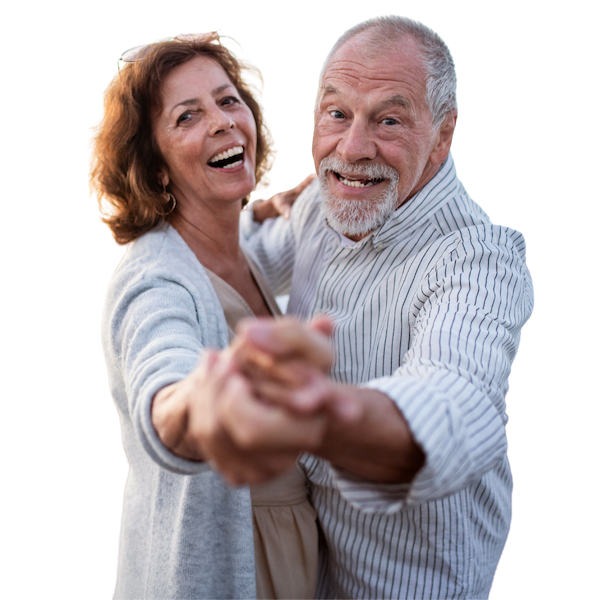 Dance Lessons Chevy Chase
Looking for ballroom dance lessons near Potomac? Look no further! Located near beautiful Potomac, MD, not far from the Glenstone Art Museum and the MoCo's Founding Farmers, we teach dance lessons for the greater Maryland area.
Arthur Murray has been a staple in the community for many years, and we look forward to teaching Potomac to dance for many more years to come.
Whether you're looking for a Waltz, Swing, or Foxtrot, or maybe a Salsa, Tango or Country Two-Step; with over 30 styles of dance to choose from, we've got you covered. No matter the occasion.
Get started with ballroom dance lessons near Potomac today and see what dancing can do for you!
New Student Special

First Lesson is Free
What to expect on your first lesson
After answering a few questions about your goals, aspirations, and the look and feel you'd like to have, you'll be guided through a few basics by one of our highly-trained instructors.
You'll start to learn to dance on your very first lesson, and leave with a plan of action for the next few sessions.
At Arthur Murray, we've developed a fool-proof method to help you learn to dance the quickest way possible and achieve your goals.
Studio Info
Contact
Hours
Tuesday - Friday: 12pm - 9pm
Saturday: 10am - 2pm
Sunday - Monday: Closed
What our clients are saying...
My husband and I bought a Groupon for Arthur Murray in Chevy Chase. When the package was finished, we bought a dance package. They have a variety of packages and customized one for our needs. ... We learned so much. It is a wonderful atmosphere for learning and fun. There was no pressure to buy which we appreciated. We will be going back!

Arthur Murray Chevy Chase is a beautiful dance studio. The dance teachers are excellent and very nice. The dance students are friendly and helpful. It's a good community to be a part of. There's also parking and Red Line Metro. I highly recommend.
Keep up with us on Instagram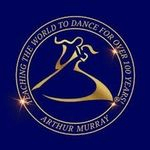 Newcomer Calendar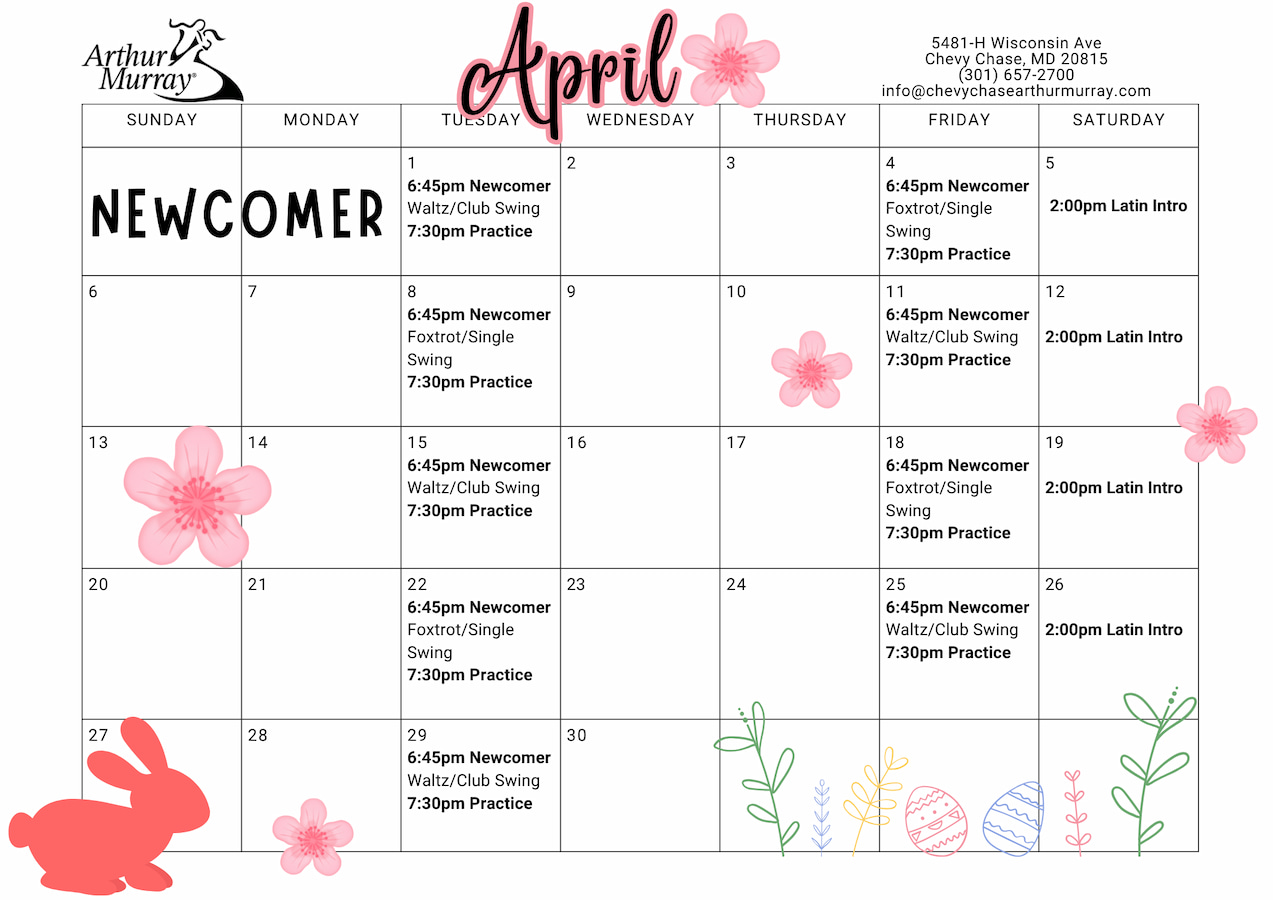 Current Student Calendar